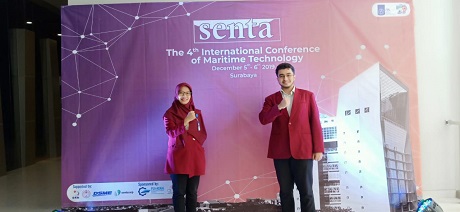 Bogor – Mahasiswa pascasarjana (S2) Fakultas Teknologi Pertahanan (FTP) Universitas Pertahanan (Unhan) mengikuti acara International Conference on Marine Technology 2019. Konferensi yang dilaksanakan untuk keempat kalinya ini mengangkat tema "Transforming Maritime Technology for Fair and Sustainable Development in the Era of Industrial Revolution 4.0 ". diselenggarakan oleh Institut Teknologi Sepuluh Nopember (ITS) di Surabaya mulai tanggal 5-6 Desember 2019. (15/12).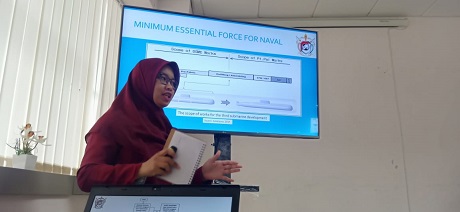 Dalam kesempatannya mahasiswa FTP Unhan mempresentasikan papernya dengan judul "Preliminary Study of Defense Industry Synergy Gap Analysis in Fulfilling the Minimum Essential Force for Naval ", oleh Nurul Fatia Jannah mahasiswa Unhan dari Program Studi Industri Pertahanan dan Muhamad Irfan Alaydrus dari Program Studi Teknologi Daya Gerak dengan judul paper "Conceptual Design of Nuclear Reactor as an Alternative Energy Systems for Landing Platform Dock 125 M Logistics Warship ".
Dekan Fakultas Teknologi Pertahanan, Romie Oktovianus Bura, B.Eng. (Hons.), MRAeS., Ph.D., mengatakan sangat mendukung kreatifitas mahasiswa dalam keikutsertaan pada konferensi dan publikasi ilmiah melalui Program Capacity Building Fakultas Teknologi Pertahanan. Berbagai kegiatan ini diharapkan mampu menjadi pendorong bagi upaya penguasaan teknologi pertahanan khususnya dibidang kemaritiman. (clr)
Authentifikasi: Kabag Humas Unhan.